For those who don't know, Pokemon Generations is a free-to-play 3D Pokemon indie game. It features anime-styled real-time battles, unlike the traditional turn-based RPG's.
The game is in its very early stages and there are a few glitches.
If you wanna check it out, here's the link to the download and info:
indiedb.com/games/pokemon-generations
Not sure how to play?
To move as a trainer, use the WASD or Arrow keys.
To start a battle, send out your Pokemon with the Tab key and click on an opponent's Pokemon.
To move in a battle, also use WASD(as of v.2.0).
To attack in a battle, use the 1, 2, 3, 4 keys(and click, depending on the attack).
To move the camera, hold the right mouse button.
For more general info on the game, here is the link to the wiki: http://pokegengame.wikia.com/wiki/Pokemon_Generations_Wiki
Server
We have a server for this game. It's not open daily and will require a p2p program called Tunngle to connect to.
Link to Tunngle:
tunngle.net

To join the server(whenever it's online) on Tunngle, hover your mouse over the "Community" button, then hover over the "Network" button, and then click "Private Networks".
At the bottom of the page, it'll say "Join an existing Network" and require you to input some info.
For the name, enter "WEEGEE". For the password, enter "MALLEO". (Yes, in caps.)
If and once you're in, I'll display the IP for the server, which you enter in the box next to the one that says "Player" on the Main Menu of Pokemon Generations.
In the server, we:
Host random matches
Make videos
Share any findings, such as competitve strategies, glitches, etc.
Mess around

Whenever the server is open, it'll be announced, some way.
Here's a trailer for the next demo: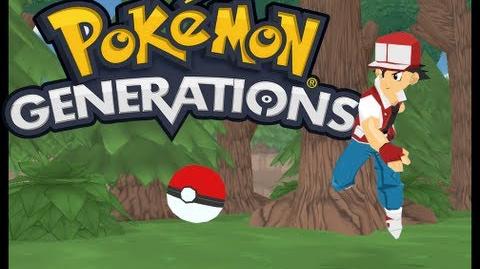 Strategies
Coming soon.
Ad blocker interference detected!
Wikia is a free-to-use site that makes money from advertising. We have a modified experience for viewers using ad blockers

Wikia is not accessible if you've made further modifications. Remove the custom ad blocker rule(s) and the page will load as expected.